This page is devoted to Rusty Lake, a long-running series of games that I started following back in the days of Flash games on Newgrounds. Point-and-click adventure games were some of the first video games I seriously got into (aside from Pokemon, of course), and Rusty Lake has some of the best ones out there. Eventually I'll give this site more advanced polish. But for now, make yourself a cup of coffee, settle down on the couch, and enjoy your brief stay.

All that you touch, you change.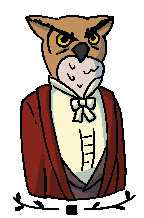 Where Do I Start?
Because of the non-linear nature of this series's storyline and lore, getting into it can be a bit... complicated. You'll have to remember that the Rusty Lake games began their lifespan as the Cube Escape series, which were room escape Flash games hosted on Newgrounds and the like. (Okay, technically the first one was Samsara Room, but shush.)

Alongside the free in-browser games, a series of paid "premium" Rusty Lake games began releasing, which were also point-and-click but more expansive and sophisticated, and didn't have the Cube Escape label. Releases of Cube Escape games were sometimes staggered with premium games, too, so you'd often see references between these two sets for the benefit of those who were keeping up with the lore.
Still with me? Good.
What is Rusty Lake?
Rusty Lake/Cube Escape is a series of point-and-click horror games. It tells the story of a mental health retreat in the Netherlands, and the mysterious connection it shares with the death of a woman named Laura Vanderboom. As detective Dale Vandermeer investigates the circumstances of her death, he discovers that there's far more to this mystery than just an unfortunate lady. It also involves her family history, his own past, and even the Lake itself.
It's a surreal rabbit hole full of family drama, occult strangeness, and murder most foul.
The past is never dead. It is not even past.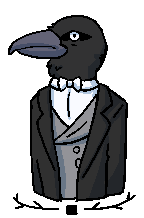 Mika's Recommended Play Order
Titles marked with an asterisk are OG Cube Escape titles from before Flash got nuked. They can be found on Steam bundled with the Cube Escape Collection, or for free on archives like Flashpoint. All this is in release order; some titles are omitted due to irrelevancy. (You can still play them if you want, though. I'm not your dad.)

Behold your newest rabbit hole:

Seasons*
Case 23*
The Mill*
Hotel
Birthday*
Roots
Theatre*
Paradise
The Cave*
Paradox
The White Door
Rusty Lake Goodies
Still have yet to find any other Rusty Lake fans on Neocities, but I know y'all are out there. And for those of you who are, I offer you these goodies to slap on your site. (More coming soon!)